Rescued Pugs Arrive
from Los Angeles
Thirteen pugs from PugNation Rescue of L.A. came to SPR for help. These pugs were living in the streets or rescued from kill shelters. They need veterinary care before becoming available for adoption.
Please help! Any size donation would be so appreciated. Thank you!
---
Meet Gloria, the spunky little pug whose motto is "I Will Survive!"
---
Pugoween Poster Design Available on T-shirts!
Uber-talented SPR friend and supporter Daren Challman ("Challmania") has designed a fantastic poster for Pugoween 2015! Daren modified the poster design and it is available on t-shirts, bags, and other items at his Cafepress store. Get yours today!
20th Gala Fundraiser
Our Goal: 200 donations of $20 each in 2015
Just $20
- the price of a few lattes -
will help pugs in need.
Donate here.
Thank you for 20 years
of fantastic support!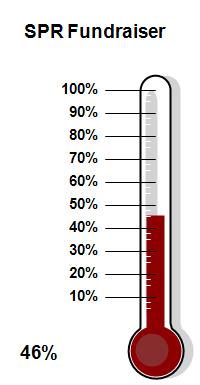 ---
About SPR
Seattle Pug Rescue is a 501(c)(3) nonprofit organization dedicated to the rescue, care, and placement of unwanted, abandoned, neglected, and abused pugs, giving each a second chance in a loving and caring forever home. SPR accepts pugs regardless of their age, temperament or medical condition. Pugs surrendered to SPR receive necessary medical and dental care; are spayed or neutered and microchipped prior to placement; receive routine vaccinations; and receive behavioral care, if needed.
NOTE: Seattle Pug Rescue is not affiliated with WA State Pug Rescue.