Pug Gala - May 30, 2015!
20th Annual Pug Gala
Evergreen State Fairgrounds
Wanted: photos of past galas!
Wanted: photos and stories of your adopted pugs!
See the Events page for more details!
---
Walk-n-give with Wooftrax!
It's easy and fun to support pug rescue while walking your dog. Visit www.wooftrax.com and click Get the App at the top of the page. Check out the FAQ page for more details about how it works. WALK for your health and your dog's, and to help the puggies. They thank you!
---
Support Pug Rescue with eScrip Online Mall!
It's simple. It's fun! You shop online, and participating retailers give a percentage back to your favorite nonprofit (SPR, of course)! From Nordstrom to eBay to Amazon, your shopping can make a difference to pugs in need. Check out this link to learn all about it and sign up.
20th Gala Fundraiser
Our Goal: 200 donations of $20 each in 2015
Just $20
- the price of a few lattes -
will help pugs in need.
Donate here.
Thank you for 20 years
of fantastic support!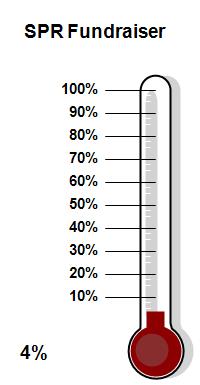 About SPR
Seattle Pug Rescue is a 501(c)(3) nonprofit organization dedicated to the rescue, care, and placement of unwanted, abandoned, neglected, and abused pugs, giving each a second chance in a loving and caring forever home. SPR accepts pugs regardless of their age, temperament or medical condition. Pugs surrendered to SPR receive necessary medical and dental care; are spayed or neutered and microchipped prior to placement; receive routine vaccinations; and receive behavioral care, if needed.
NOTE: Seattle Pug Rescue is not affiliated with WA State Pug Rescue.