This week: 40% of purchase will benefit SPR!
Thanks for the generosity of John LaFree, who is offering his custom pug illustrations, portraits and caricatures at johnlafree.com. This week, from Monday, June 22 through Friday, June 26, 40% of each purchase will be donated to Seattle Pug Rescue. Check out these wonderful portraits - they truly capture that special puggy essence!
---
Check it out! The SPR store on CaféPress is live: http://www.cafepress.com/seattlepugs/. Get your SPR logo items and t-shirts!
---
Pug Book Author Supports SPR!
Kato and the Fountain of Wrinkles is the comical tale of famous pug Kato Rhyan, who longs to win an Oscar. Find out what happens when he takes a role requiring a wrinkly dog's worst nightmare - Botox injections! This month, author Rhys Ella donates $5 to SPR with every purchase of this funny and touching book, available at www.rhysella.com. Use code SeattlePugs at checkout to get your autographed copy!
20th Gala Fundraiser
Our Goal: 200 donations of $20 each in 2015
Just $20
- the price of a few lattes -
will help pugs in need.
Donate here.
Thank you for 20 years
of fantastic support!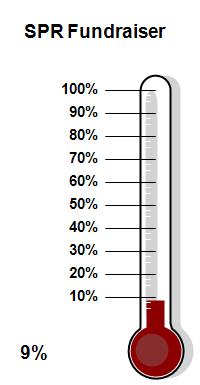 ---
About SPR
Seattle Pug Rescue is a 501(c)(3) nonprofit organization dedicated to the rescue, care, and placement of unwanted, abandoned, neglected, and abused pugs, giving each a second chance in a loving and caring forever home. SPR accepts pugs regardless of their age, temperament or medical condition. Pugs surrendered to SPR receive necessary medical and dental care; are spayed or neutered and microchipped prior to placement; receive routine vaccinations; and receive behavioral care, if needed.
NOTE: Seattle Pug Rescue is not affiliated with WA State Pug Rescue.